proDAD's first Artificial Intelligence Application (AiA) for Adobe plugins (Windows)
Mercalli V6 Plug-Ins Adobe (Windows)
News editors, documentary producers, hobby videographers or Youtubers know it:
That one moment that is so unique and important - and needs to be captured right NOW.
Just shoot it now - and don't spend a lot of time worrying about settings or stabilizer hardware...
That's exactly what Mercalli enables you to do, because you can easily and quickly get the most out of that unique moment - now even supported by artificial intelligence! Wherever you are on the way, capture your best moments with the camera without having to think about whether the shot might be shaky or the lighting conditions don't fit. With Mercalli V6 Plug-Ins, you can always perfect your shots later with ease and just one click!
More...
Less
Videos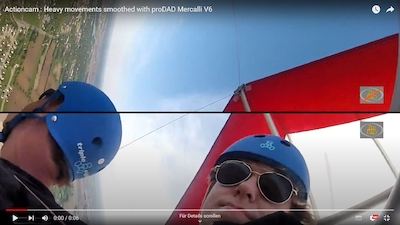 Actioncam: Heavy movements smoothed with proDAD Mercalli V6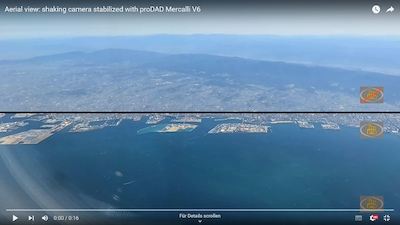 Aerial view: shaking camera stabilized with proDAD Mercalli V6

Handheld camera smoothed to zoom with proDAD Mercalli V6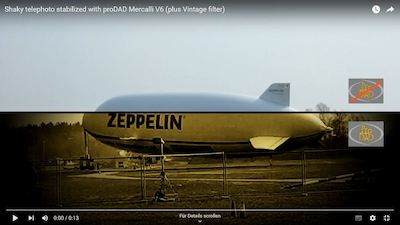 Shaky telephoto stabilized with proDAD Mercalli V6 (plus Vintage filter)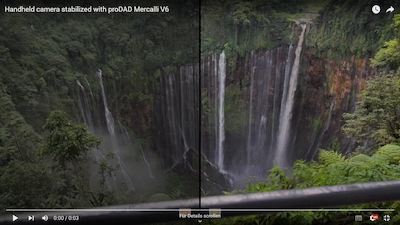 Handheld camera stabilized with proDAD Mercalli V6
All Videos
Less videos
Features
Extremely fast stabilization
Super fast CMOS analysis and rolling shutter correction
newly designed user interface
easy usability
Artificial intelligence for user support ("AiA")
Significantly fewer analysis runs compared to the predecessor
Large selection of presets for many action cams and video cameras
Stabilize ultra-wide-angle shots
Retain fisheye look if needed
Pictures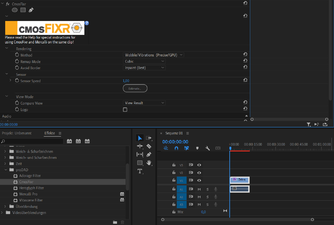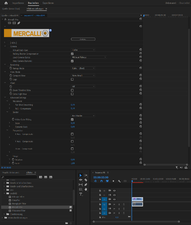 Further information
proDAD Mercalli Stabilizr and CMOS-Fixr PRO for Adobe
Package content
System requirements
proDAD Mercalli Stabilizr PRO and proDAD Mercalli CMOS-Fixr PRO for Adobe
Both plugins are characterized by their proven and further accelerated, extensive video analysis, which forms the basis for a very robust and versatile image stabilization. Therefore, the intensive calculation required for complex exceptions continues to be a guarantee for stable recordings under particularly demanding conditions.
proDAD Mercalli Stabilizr PRO
Performance: utilizes high-end hardware (up to 256 cores) enabling faster analysis. Frame rendering is also accelerated.
Automation: The fully automatic stabilization can be easily applied to multiple clips
Interactive overlay charts: to reveal "problem areas" in the video as support for manual adjustment in the sense of maximum video optimization
Image sharpness: Significantly increased in stabilized results due to less need for zoom-in and new algorithms, especially with interlaced material
Fade effect: At the beginning and end of areas of stabilization, to quickly and easily stabilize shorter areas of a longer clip (without cutting)
Camera profiles: Extensive profiles for numerous camera optics
Robustness: Very robust against disturbances such as:

other objects
extreme lighting conditions
image noise
structureless surfaces (like a white sky or a uniform water surface)

Overlay display: to visualize stabilization to optimize settings.
Resolution support: 4K/8K and Cinemascope
Advanced rolling shutter correction
proDAD Mercalli CMOS-Fixr PRO for Adobe
Performance: utilizes high-end hardware (up to 256 cores) for acceleration of analysis
Correction: Extensive and intensive rolling shutter correction
Error correction: Even CMOS image errors such as skew, wobble or jello effects are corrected
GPU support: As an additional calculation accelerator (if an appropriate graphics card is available)
Mercalli V6 Plug-Ins for Adobe: The ultimate package for image stabilization and image optimization for Adobe. The package includes the following products/plugins:
For Adobe
Mercalli Stabilizr PRO for Adobe
Mercalli CMOS-Fixr PRO for Adobe
System Requirements:
Operating System: Windows 64 Bit: Vista, Win7, Win8, Win8.1, Win10, Win11
Graphics card with 512MB and Shader 3.0
For cmosFIXR:
High-performance graphics card with 1GB and Shader 3.0 with super-fast bus.