Mercalli V2 Plug Ins: Rock-steady video stabilization!
Mercalli V2 Plug-Ins
For Windows® NLEs – Mercalli V2 3D video stabilization plus Rolling-Shutter-Compensation plus Zoom/Pan-Optimization in one complete package.
Mercalli V2 employs 3D video stabilization, which independently stabilizes the X, Y, and Z camera axis, delivering better post-capture video stabilization results. Mercalli also employs some unique Dynamic Camera Options that lets you precisely control the level of stabilization so the character of the video is retained.
More...
Less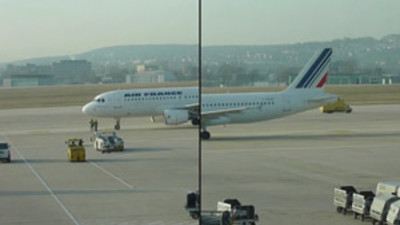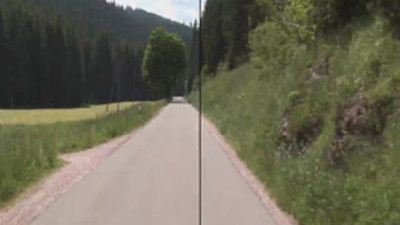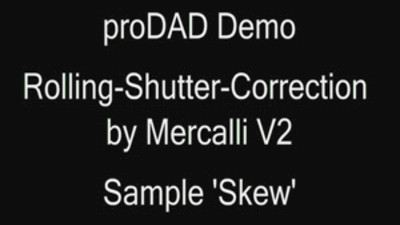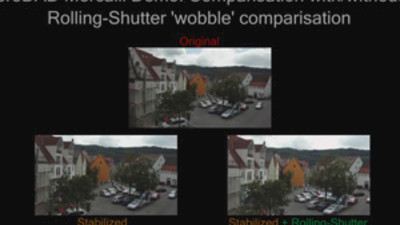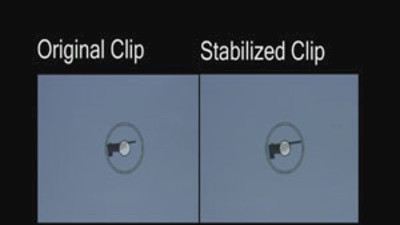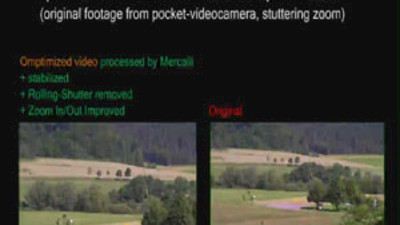 All Videos
Less videos
Features
3D stabilization of all 3 camera axis

Fully automaticrolling-shutter correction of jello/skew/wobble effects

Maximum comfort for a flexible workflow by including the SAL stand alone application also

Lower need for zoom-in than earlier stabilization products

Dynamic camera mode retains the flavor of the video during stabilization
Automatic scene change detection allows one stabilization pass for several scenes

Eliminates jitter in video, even in zoom/pan moves

Smoother results for all video recordings, for Handycam as well as Steadycam

Unlimited Multi-core CPU support for super-fast renderings
Full resolution preview for fast and efficient fine-tuning

No need for keyframes or time-consuming tracking points

Superior ease of use: Load video – stabilize – go!

Full 32-/64-Bit Support for the Standalone application as well plug-ins for popular editing solutions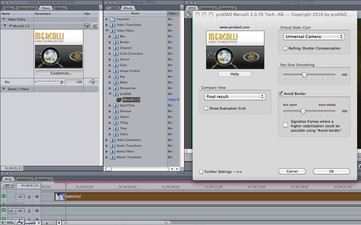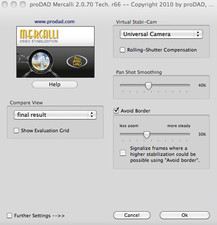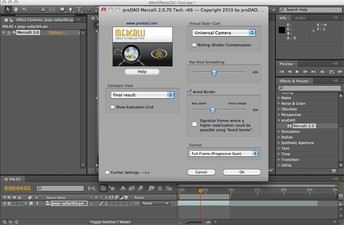 All pictures
Less pictures
Further information
Version comparison
System requirements
Plug-Ins
Mercalli V2 Plug-Ins
Mercalli V3 SAL

---

3D stabilization
ok
ok
Roller Shutter Compensation
ok
ok
WIN NLE Plug-ins
ok
-
Direct Show Video Import/Export
ok
ok
Mercalli SAL contained
ok
ok
Batch processing
-
ok
Automatic profile selection
-
ok
4K & 2.7K video support
ok
ok
Export in MP4 format
-
ok
Windows 32-Bit and 64-Bit Vista, Win7, Win8, Win8.1, Win10, 2GB-memory, recommended: i7-cpu, 6 GB memory

MAGIX
MAGIX Video deluxe 15, 16, 17, 18
MAGIX Video deluxe 2013, 2014, 2015, 2016, 2017
MAGIX Movie Edit Pro 15, 16, 17
MAGIX Video Pro X1, X2, X3, X4, X5
MAGIX Video Pro X6, X7
Vegas Pro 13
Movie Studio 13

Adobe
Adobe Premiere CS4, CS5, CS5.5, CS6, CC, CC2014, CC2015, CC2017 (WIN)
Adobe After Effects CS4, CS5, CS5.5, CS6, CC, CC2014, CC2015 (WIN)


Grass Valley K.K.
GV EDIUS NEO 2.x, 3.x
GV EDIUS 5.x, 6.0, 6.5, 7.0, 8.0

Corel
Corel VideoStudio Pro X4, X5, X6, X7, X8, X9

Avid
Avid Studio
Avid Media Composer 5.0, 6.0, 7.0
Avid Symphony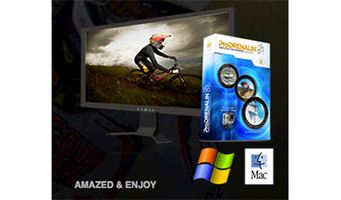 Action cam videos offer us the opportunity to capture our greatest adventure on film. Unfortunately, these videos are often blurred, showdistorted colours or are compromised by the fish-eye effect.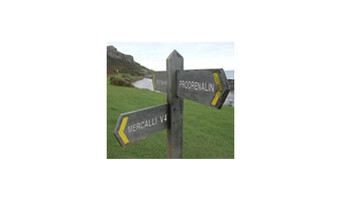 ProDRENALIN, DeFishr, Mercalli and ReSpeedr - proDAD has something for everyone, but which product is "your" product and fits your needs?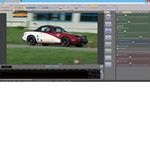 There are many ways to stabilise an action cam video. For "smooth" video enjoyment, the market has now developed a wealth of opportunities for stabilising action cam videos while recording directly in the camera or when post-editing on a PC.