Stand-alone video stabilization Application for macOS
Mercalli SAL Mac
The full power of the Mercalli V4 video stabilization engine, complete with automatic 2-level CMOS distortion correction, rolling-shutter correction, and fisheye distortion removal now available for MacOS X.
With more powerful correction than ANY current Final Cut Pro video stabilizer plugin, Mercalli SAL Mac can transform shaky, wobbly, and warped video into cinematic gold with a flexible workflow and keyboard shortcuts that will be intuitive to any Mac video editor.
Simply import video clips, analyze them, edit & adjust, and export into popular formats including ProRes 4444, 422 (all variants), AVC/H.264, and others – no fuss, no muss.
Videos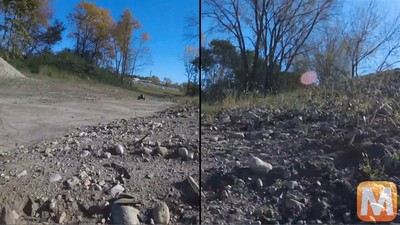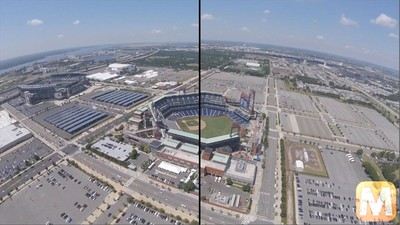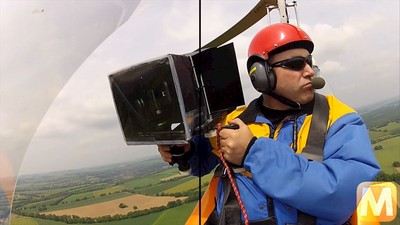 Features
proDAD's Mercalli V4 stabilizer engine – the industry's 'gold standard' of video stabilization used by countless professionals and enthusiasts around the globe. The very best stabilization with minimal resolution loss due to cropping and FAST;

2-level automatic CMOS distortion correction removes wobble and jitter caused by vibrations;

Automatic rolling-shutter skew correction;

Remove fisheye warp distortion by simply selecting the camera that captured the video, or leave the fisheye in and stabilize the warped video correctly;

Full clip trim editing, clip splitting, video rotation features to edit clips prior to analysis to speed up processing;
Batch analysis of many videos concurrently;

Intelligent Universal stabilization "profile" preset optimizes the best stabilization settings for analyzed clips, and fine-tuning sliders can be used to get just the right look. Action camera/drone profile also included;

Real-time preview of the original and corrected clip with side-by-side and top/bottom compare views;

Export one file at a time or batch export with all settings for each individual clip into ProRes 4444, ProRes 422 (all variations), AVC/H.264 (.mov or .MP4), Motion JPEG.

Support for SD, HD, and UHD (2.7K and 4K) videos;
Full native 64-bit MacOS X App with "Clean-sheet" UI designed with input from over 30 video industry professionals, intuitive workflow and simplicity of a stand-alone App vs a full NLE;

Fully functional 30-day demo version, watermarks the exported video;

Localization: English, German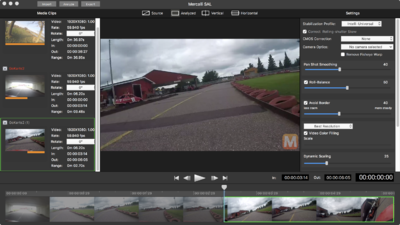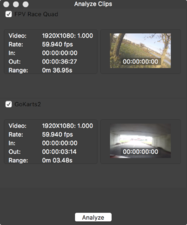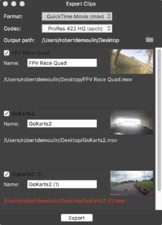 All pictures
Less pictures

by Paul Schmutzler
Further information
Technical data
System requirements
Supported cameras
Supported Video Resolutions
SD – 640 x 480, 1024 x 768, 720 x 480
HD – 720p, 1080i, FullHD 1080p
UHD – 2.7K, 4K, 8K
Supported video INPUT formats & codecs
.mov, .mp4, .mpg, m4v
ProRes 4444, ProRes 422 (all variants), H.264/AVC1, JPEG
Supported video OUTPUT formats & codecs
.mov, .mp4, .m4v
ProRes 4444, ProRes 422 (all variants), H.264/AVC1, JPEG
Supported Audio OUTPUT formats
AAC, PCM 16bit, AC-3, Apple Lossless (ALAC)
Mac running MacOS X 10.13 High Sierra or 10.14 Mojave. 4GB RAM and 100MB available storage.
Internet Access required for installation & activation.
Mercalli SAL Mac runs best on an Intel Corei7 processor and 16GB RAM.
Contains Profiles for Fisheye removal for following cameras:
(Profiles can be also used for other cameras)
ActionPro X7
AEE S51
Braun Master
CamOne
Canon EOS C100
Canon HFG10
Canon LEGRIA mini X
Canon XHA1
Contour HD Mod1300
Contour ROAM3
Contour+2
DJI Phantom 2 Vision
DJI Phantom 2 Vision+
Drift Ghost-S
Drift Innovations HD170
Drift Stealth
Garmin VIRB
GoPro Hero 1
GoPro Hero 2
GoPro Hero 3
GoPro Hero 3+
GoPro Hero 4
GoPro Hero+
HP ac200
Ion Air Pro
Mobius ActionCam
OlympusE-PL3
Panasonic HX-A500
Panasonic LumixDMC T27
Rollei Bullet HD
Rollei Bullet S5
Rollei S30
Rollei S40
Rollei S7
Samsung Galaxy S2
Samsung Galaxy S3
Somikon DV800
Sony AS100 V (Steady on/off)
Sony X1000V
Sony HDR AS10/AS15
Sony HDR AZ1
Sumikon DV78.night
Toshiba X-Sports
Vivitar-DVR-785HD
Blog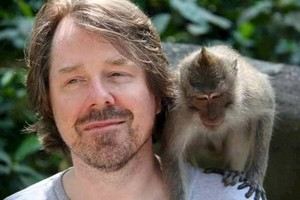 Hare Brained's founder, Jim Hare speaks about proDAD's new Mercalli® SAL for Mac.