Mercalli EZ Mac -Easy and affordable stabilization solution
Mercalli EZ Mac
Need to smooth out camera shake, jitter/wobble, and remove fisheye warp from your videos but don't need the power and features a Pro needs?
Then Mercalli EZ Mac is the tool for you. No frills, one-clip-at-a-time and no fine tuning but it works like a charm for many clips.
Videos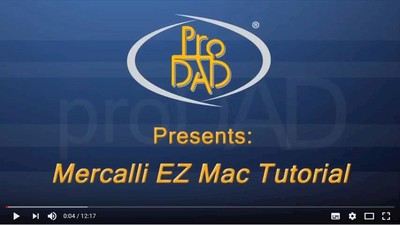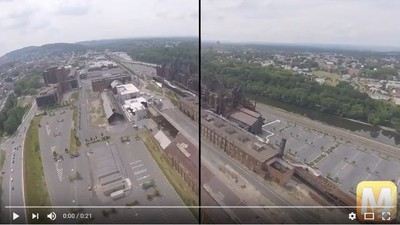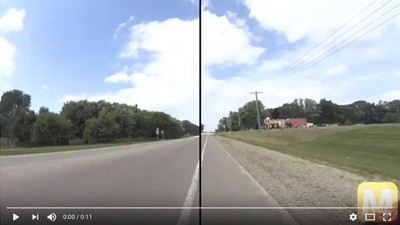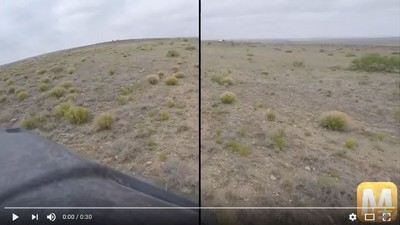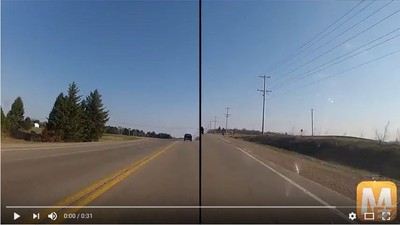 All Videos
Less videos
Features
The Easy Button approach – The full power of the Mercalli V4 stabilization engine to smooth out camera shakes with ease based on the Mercalli Intelli-Universal profile, which automatically corrects many types of video clips with minimal zoom-in so you get more of your video and get MUCH better results than with iMovie or other stabilizers.
Automatic jitter/wobble correction – proDAD pioneered CMOS distortion correction to remove jello and wobble in the video caused by vibration/oscillation when the camera is mounted to vehicles, or subjected to turbulence. Mercalli EZ includes basic jitter/wobble distortion fixing by simply checking a single checkbox.
EZ clip editing – Mercalli EZ lets you preview clips and perform simple trim editing so if you have a long clip that needs to be shortened by simply clicking where you want the clip to start and end.
Ditch the fisheye. Or not - Selecting the camera that created the video and its instantly trued-up. If you want to stabilize a clip and retain the fisheye warp –Mercalli EZ does it the right way, by un-warping the image, smoothing it, and re-warping.
Take in the view – Preview your video with corrections with full-frame or split side-by-side/top-bottom comparisons showing the original and corrected video so you can see how it all looks.

Export in popular formats – While Mercalli EZ will take in any format the Mac can read natively, it exports only in ProRes 442 and H.264/AVC (.mov or .mp4), which are pretty much universal for social sharing or movie-making.
Try it FREE – download the fully functional free trial and see how good your video can look. The trial version will add a watermark to exported video, which is removed when the product is activated by purchasing a license.
Need more features & better results? – Upgradable to the powerful Mercalli SAL Mac professional application and get more stabilization & CMOS correction options including fine-tuning, more profiles, batch analysis/export of multiple clips, advanced ProRes 4444 support, and more clip editing features; all at a price
Pictures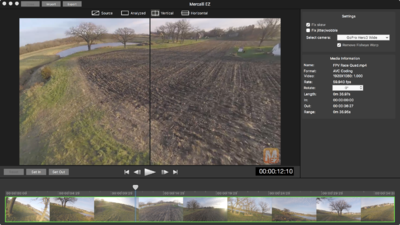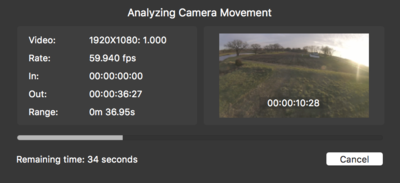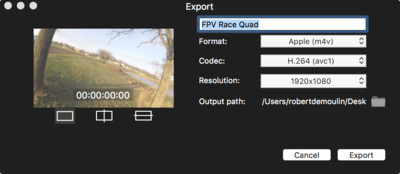 Further information
Version comparison
Technical data
System requirements
Supported cameras
Mercalli SAL Mac
Mercalli EZ Mac

---

Mercalli V4 stabilizer engine
✔︎
✔︎
CMOS Correction levels
2
1
Rolling-shutter Skew Correction
✔︎
✔︎
Stabilization Profiles

---

*Intelli-Universal
✔︎
✔︎
*Action Cam
✔︎
-
Batch Analysis
✔︎
-
Stabilize Warped Image
✔︎
✔︎
Manual Stabilization Adjustments

---

Pan-Shot Smoothing
✔︎
-
Roll-Balance
✔︎
-
Avoid Border
✔︎
-
Video Color Filling
✔︎
-
Dynamic Scaling
✔︎
-
Keep Camera Dynamic
✔︎
-
Zoom-Balance
✔︎
-
X-Axis & Y-Axis Balance
✔︎
-
Remove Fisheye
✔︎
✔︎
Editing Features

---

*Trim edit before/after analyze
✔︎
✔︎
*Split single clip to multiple clips
✔︎
-
*NLE- compliant keyboard short-cuts
✔︎
✔︎
Preview Features

---

*Real-time preview before analyze
✔︎
✔︎
*Real-time preview with Corrections
✔︎
✔︎
*Side-by-side Compare
✔︎
✔︎
*Top-Bottom Compare
✔︎
✔︎
*Full-frame Compare
✔︎
-
Export Options

---

Batch Export
✔︎
-
Export Single Clips
✔︎
✔︎
Export Formats

---

*AVC/H.264 (.mp4, .mov, .mv4)
✔︎
✔︎
*HEVC/H2.65 (Nov. 2017)
✔︎
-
*ProRes 442 (all varients)
✔︎
✔︎
*ProRes 4444
✔︎
-
*JPEG
✔︎
-
Languages (at launch)
EN, DE
EN
Supported Video Resolutions
SD - 640 x 480, 1024 x 768, 720 x 480
HD - 720p, 1080i, FullHD 1080p
UHD – 2.7K, 4K
Supported video INPUT formats & codecs
.mov, .mp4, .mpg, m4v
ProRes 4444, 422 (all variants), H.264/AVC, JPEG
Supported video OUTPUT formats & codecs
.mov, .mp4
ProRes 422, H.264/AVC
Supported Audio OUTPUT formats
AAC, PCM 16bit, AC-3, Apple Lossless (ALAC)
Min Intel 1.6Ghz processor, 4GB RAM
Recommended Intel Corei7, 16GB RAM
macOS Mojave (10.14) or High Sierra (10.13)
(camera profiles for fisheye removal)
• ActionPro X7
• AEE S51
• Braun Master
• CamOne
• Canon EOS C100
• Canon HFG10
• Canon LEGRIA mini X
• Canon XHA1
• Contour HD Mod 1300
• Contour ROAM3
• Contour+2
• DJI Phantom 2 Vision
• DJI Phantom 2 Vision+
• DJI Phantom 3
• DJI Phantom 4/4 Pro
• Drift Ghost-S
• Drift Innovations HD170
• Drift Stealth
• Foxeer Legend 1
• Garmin VIRB/VIRB XE
• GoPro Hero+
• GoPro Hero 1
• GoPro Hero 2
• GoPro Hero 3
• GoPro Hero 3+
• GoPro Hero 4 Silver/Black
• GoPro Hero 4 Session
• GoPro Hero 4 44mm Flat Lens (aftermarket)
• GoPro Hero 5 Black
• GoPro Hero 5 Session
• HP AC200
• Ion Air Pro
• Mobius ActionCam
• OlympusE-PL3
• Panasonic HX-A500
• Panasonic LumixDMC T27
• Rollei Bullet HD
• Rollei Bullet S5
• Rollei S30
• Rollei S40
• Rollie S7
• RunCam2
• Samsung Galaxy S2
• Samsung Galaxy S3
• Somikon DV800
• Sony AS100 V (Steady on/off)
• Sony X1000V
• Sony FDR AX 3
• Sony HDR AS10/AS15/AS30
• Sony AS100/AS200
• Sony HDR AZ1
• Sumikon DV78 night
• Toshiba X-Sports
• Vivitar-DVR-785HD
• SJcam 5000x
• SJcam SJ5000
• SJcam M10 / 4000
• Veho MUVI K-Series