Get started with proDAD VitaScene V2 LE and make your video
even better with high-quality transition effects and video filters!
---
Cinema effects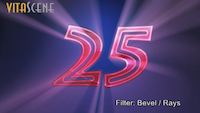 Powerful cinematic effects, mesmerizing light beams, glamorous glow and glimmer, and much more. Applicable as a transition effect or mood filter on your scenes, text overlays and even your own logos!
Miniature landscape effect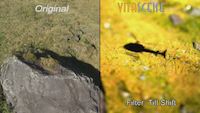 Or simply generate a miniature landscape effect, commonly known as a tilt-shift effect, with the click of a mouse and create surreal worlds from your original videos!
Image optimization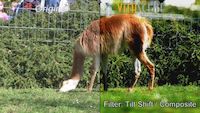 Included video filters with highly efficient algorithms rescue old or imperfect recordings in terms of contrast, brightness, sharpness and color - all fully automatically and in the shortest possible time at the click of a mouse!
Light filter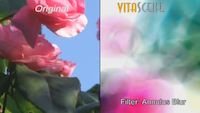 Light filters provide the appropriate lighting for a scene:
Glistening light creates intentional reflections.
Buy Upgrade Now - Version Comparison
| | | |
| --- | --- | --- |
| | VitaScene V4 PRO | VitaScene V2 LE |
| Number of effets | over 1400 | 100 |
| Seamless Transition | yes | no |
| Seamless transition wipes | yes | no |
| Seamless transition spins | yes | no |
| Seamless transition zooms | yes | no |
| Seamless transition perspective wipes | yes | no |
| Seamless transition warps | yes | no |
| Seamless transition stretch | yes | no |
| Seamless transition vibrations | yes | no |
| Seamless transition panoramics | yes | no |
| Seamless transition elastics | yes | no |
| Seamless transition perspective kaleidoscopes | yes | no |
| Seamless transition camera | yes | no |
| Seamless in/out effects wipe,stretch, spin,fade,blur, defocus, bokeh, miscellaneous | yes | no |
| Pinnacle Studio Plug-In | yes | no |
| MAGIX Plug-In | yes | yes |
| Adobe Plug-In | yes | yes |
| VEGAS PRO Plug-In | yes | yes |
| Avid Plug-In | yes | yes |
| Corel Plug-In | yes | yes |
| Grass Valley EDIUS Plug-In | yes | yes |
| DaVinci Resolve Plug-In | yes | no |