proDAD Defishr V1 - フィッシュアイ画像自動修正
DEFISHR V1
proDAD DEFISHRは世界初の完全自動フィッシュアイ歪曲修正ソリューションです。 GoPro、 Contour、CamOneユーザーや、超広角レンズを使ったデジタルカメラでは、特に水平のイメージに歪みを感じられるでしょう。DEFISHRはそれを簡単に修正でき、ビデオの歪みに高品質な結果をもたらします。
もっと...
レス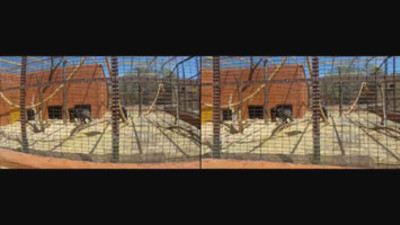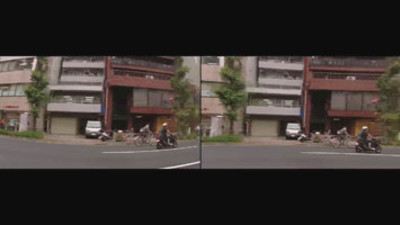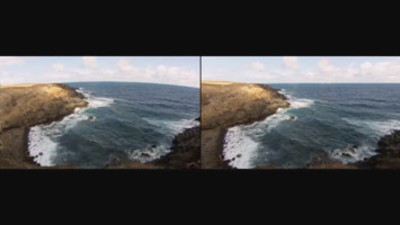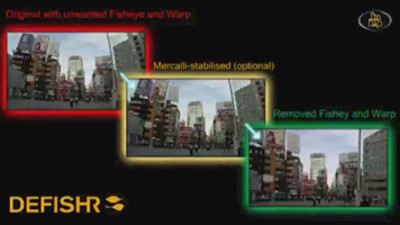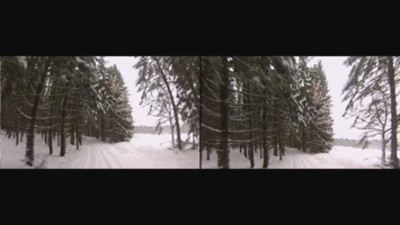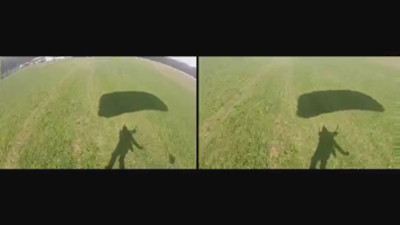 すべての動画
以下の動画
機能
フィッシュアイレンズによるゆがみを自動修正
どのレンズ / カメラ の組み合わせにも対応
ビデオ / イメージの歪曲を平らに修正
ビデオの修正と映像の静止
カメラプロファイルをカスタマイズ
中心のずれたビデオを修正
上下逆映像を反転
手動調整オプション
スタンドアローンWindowsアプリケーション
お手頃価格!!
DEFISHRには、プリセットされていないカメラにカメラプロファイルのフィッシュアイ効果を取り除くための、唯一のカメラキャリブレーションツールが入っています。お好みのカメラでキャリブレーショングリッドのビデオを数秒撮影し、それをキャリブレーションツールへインポートするだけで、新しいカメラプロファイルを作成できるよう分析が開始します。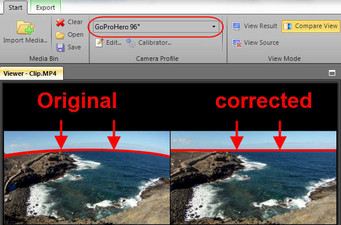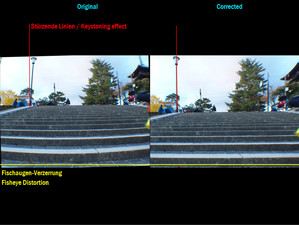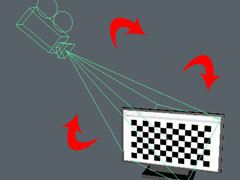 DEFISHR includes an exclusive camera Calibration tool, which can be used to create a de-fishing camera profile for a camera not in the presets. Simply shoot about a few seconds of video of the Calibration grid with the desired camera and then import this video into the Calibration tool and it's analyzed to create a new camera profile.
すべての画像
以下の写真
さらに詳しい情報
Windows 32-Bit および 64-Bit 用 Vista, Win7, Win8, Win8.1, Win10, 2GB-memory, recommended: i7-cpu, 6 GB memory
ActionPro X7
AEE S51
Braun Master
CamOne
Canon EOS 60D
Canon EOS C100
Canon HFG10
Canon LEGRIA mini X
Canon XHA1
Contour HD Mod1300
Contour ROAM3
Contour+2
DJI Phantom 2 Vision
DJI Phantom 2 Vision+
Drift Ghost-S
Drift Innovations HD170
Drift Stealth
Foxeer Legend 1
Garmin VIRB
GoPro Hero 1
GoPro Hero 2
GoPro Hero 3
GoPro Hero 3+
GoPro Hero 4
GoPro Hero+
GoPro Hero4 44mm Flat Lens
HP ac200
Ion Air Pro
Mobius ActionCam
OlympusE-PL3
Panasonic HX-A500
Panasonic LumixDMC T27
Rollei Bullet HD
Rollei Bullet S5
Rollei S30
Rollei S40
Rollei S7
Samsung Galaxy S2
Samsung Galaxy S3
Somikon DV800
Sony AS100 V (Steady on/off)
Sony X1000V
Sony HDR AS10/AS15
Sony HDR AZ1
Sumikon DV78.night
Toshiba X-Sports
Vivitar-DVR-785HD
ブログ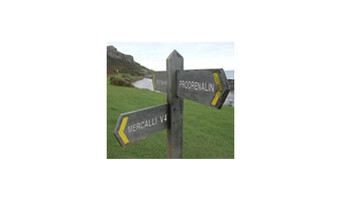 ProDRENALIN, DeFishr, Mercalli and ReSpeedr - proDAD has something for everyone, but which product is "your" product and fits your needs?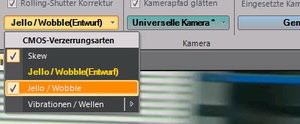 Flying with a helicopter over breathtaking cities and beautiful landscapes is such a wonderful experience that it should be captured on video. But these shots are blurred by the movements of the helicopter in the air. This is exactly where proDAD's software comes in.