proDAD's first Artificial Intelligence Application (AiA) for Magix Plugins
Mercalli V6 Plug-Ins MAGIX
News editors, documentary producers, hobby videographers or Youtubers know it:
That one moment that is so unique and important - and needs to be captured right NOW.
Just shoot it now - and don't spend a lot of time worrying about settings or stabilizer hardware...
That's exactly what Mercalli enables you to do, because you can easily and quickly get the most out of that unique moment - now even supported by artificial intelligence! Wherever you are on the way, capture your best moments with the camera without having to think about whether the shot might be shaky or the lighting conditions don't fit. With Mercalli V6 Plug-Ins, you can always perfect your shots later with ease and just one click!
もっと...
レス
ビデオ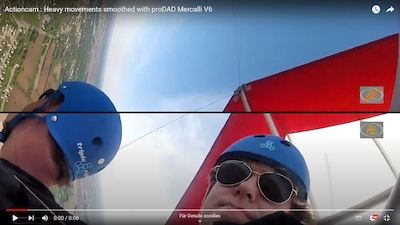 Actioncam: Heavy movements smoothed with proDAD Mercalli V6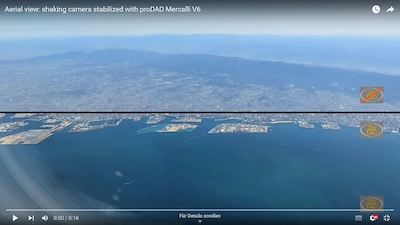 Aerial view: shaking camera stabilized with proDAD Mercalli V6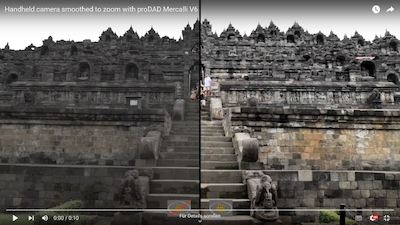 Handheld camera smoothed to zoom with proDAD Mercalli V6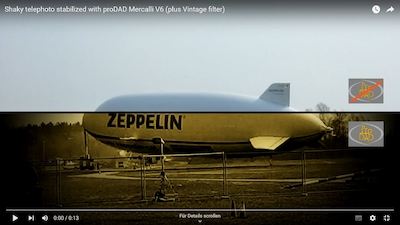 Shaky telephoto stabilized with proDAD Mercalli V6 (plus Vintage filter)

Handheld camera stabilized with proDAD Mercalli V6
すべての動画
以下の動画
機能
Extremely fast stabilization
Super fast CMOS analysis and rolling shutter correction
optimization of contrast, colors and saturation
newly designed user interface
easy usability
Artificial intelligence for user support ("AiA")
high-efficient hardware acceleration
significantly less analysis runs compared to previous version
large selection of presets for many actioncams and video cameras
Stabilize ultra-wide-angle shots
get fisheye look at the same time, if needed
professional interface from Mercalli V6 to proDAD DeFishr
management of lens profiles
detailed setting options
New application protocol with Undo/Redo
NVIDIA hardware encoder support for H264 or HEVC for H265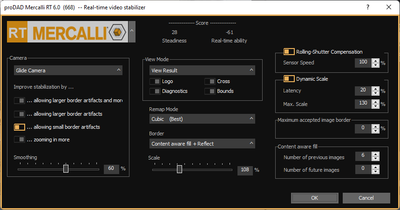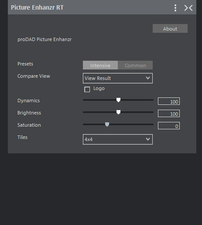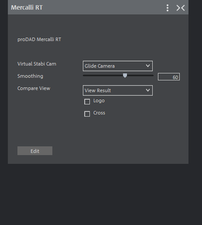 すべての画像
以下の写真
さらに詳しい情報
proDAD Mercalli RT for Magix
proDAD Picture Enhanzr for Magix
proDAD Mercalli Stabilizr und CMOS-Fixr PRO for Magix
パッケージ内容
システム要件
NEW: Real time stabilization for all your video material
Real time live performance
No analysis needed prior to stabilizing
New stabilization profile "Fixed Cam" added to remove all movements achieving an ultra-stable look (especially suited for interviews, stage recordings and documentary shooting with long telephoto lenses)
"Content aware fill": empty borders resulting during the stabilization process may optionally be filled by matching content of nearby picture frames
Correcting simple rolling shutter effects
Stabilization profiles for common applications like:

"Glide Cam": The virtual camera follows smoothly the movement of the real camera and removes sudden and shaky movements.
"Sports Cam": The virtual camera generally follows the fast movement of the real camera and smoothens sudden and shaky movements.
"Science Cam": Comparable stabilization to "Steadycam" but without limitation and edge fill. (Well suited to evaluate parameters and optimize settings.)
"Fixed Cam": The virtual camera is set to a fixed point without following the real camera.
"Steadycam": (floating camera) The virtual camera follows the movements of the real camera more subtle so that sudden movements are being avoided.



Extensive detail options to control stabilization
"Diagnostics": technical information is being displayed
Overlay display visualizing the stabilization to optimize settings
Overlay display to evaluate processing time vs. real time performance
Score display to evaluate real time capacity vs. degree of stabilization
Supports up to 256 cores for faster processing or computing higher resolution or framerates in real time
NEU: Real time video optimizing for all purposes
Real time life performance
No prior analysis needed
Suports up to 256 cores for faster processing or computing higher resolution or framerates in real time
Automatic optimization of contrast and brightness according to picture content. Balancing uneven levels of contrast and brightness within a video sequence. Optionally the image may be divided into separate areas. This allows to treat (for example) the sky differently to the ground.
Brightness, dynamics and color saturation can additionally be finetuned manually.
"Safe Colors" forces values to stay within the YUV limits. This optional setting may be important working within a studio/broadcast environment, because values out of this range cannot be displayed correctly.
Works internally within native color space RGB; YUV-444; 8bit / 10bit
proDAD Mercalli Stabilizr PRO for Magix and proDAD Mercalli CMOS-Fixr PRO for Magix
Both plugins share the proven and further optimized and accelerated comprehensive video analysis as basis of the very robust and versatile image stabilization. This intensive processing – only needed for complex cases – guarantees stable footage even under exceptionally demanding circumstances.
Compared to the real time plugins these are the differences in handling and use case:
Performance: supports high end hardware architecture (up to 256 cores) enabling a fast analysis as well as a fast frame rendering
The all automatic stabilizer can very comfortably be applied to multiple clips.
Interactive overlay charts for an easy detection of critical zones in a video sequence to manually optimize the degree and quality of stabilization.
Highly increased sharpness in stabilized video because of less need to zoom in due to new algorithms especially with interlaced video
Less degree of zoom-in results in a higher resolution and preserves more wider angle
Fading in and out stabilization allows an easy and fast stabilization of shorter areas of a video sequence with no need to splice the clip
Spheric videos up to 170° can be stabilized maintaining the spheric view
Stereoscopic 3D footage can now be stabilized
Comprehensive set of camera profiles for numerous lenses
Extremely robust against obstacles like:

Other objects
Extreme light conditions
Image noise
Plain areas (like for example a white sky or a water surface without any visible structure or contrast)

Overlay display visualizing the stabilization process to further improve settings.
Works internally within the native color space: RGB; YUV-444; 8bit/10bit
Supports 4K and Cinemascope
Enhanced rolling shutter correction
GPU support a to further speed up processing (compatible graphics card needed)
proDAD Mercalli CMOS-Fixr PRO for Magix
Performance: supports high end hardware (up to 256 cores) enabling a fast analysis
Comprehensive and intensive rolling shutter correction
Even massive CMOS effects like skew, wobble or jello are being corrected
Works internally within the native color space: RGB; YUV-444; 8bit
Mercalli V6 Plug-Ins for Magix: Das ultimative Paket zur Bildberuhigung und Bildoptimierung für Magix Video Pro X und Magix Video Deluxe.
Im Paket sind folgende Produkte/Plugins enthalten:
*Für Magix Video Pro X und Magix Video Deluxe*
+Mercalli Stabilizr PRO for Magix
+Mercalli CMOS-Fixr PRO for Magix
+Mercalli RT for Magix
+Mercalli Picture Enhanzr RT for Magix
For proDAD Mercalli RT for Magix:
Win7-Win11, Recommended Hardware: 8GB Main Memory; 1GB HDD; 8-Core CPU
For proDAD Picture Enhanzr for Magix:
Win7-Win11, Recommended hardware: 6GB main memory; 1GB HDD; 4-Core CPU
For Stabilizr PRO for Magix:
Win7-Win11, Recommended Hardware: 6GB Main Memory; 1GB HDD; 4-Core CPU
For cmosFIXR PRO for Magix:
Win7-Win11; Graphics card with shader model 3.0 or higher, Recommended hardware: 6GB main memory; 1GB HDD; 4-core CPU; 1GB graphics card memory