proDAD Defishr V1 - Correction automatique des vidéos Fisheye
DEFISHR V1
proDAD DEFISHR est le premier logiciel au monde à inclure la correction entièrement automatique de la distorsion liée aux objectifs fisheye pour la vidéo (objectifs aussi appelés hypergones, à grand angle de champ, oeil de poisson). Les utilisateurs des GoPro, Contour, CamOne, et autres caméras numériques avec grand-angle se plaignent régulièrement des images déformées obtenues avec ces systèmes, tout particulièrement en filmant une ligne d'horizon. DEFISHR résoud ce problème avec facilité, et le résultat produit une vidéo sans déformation.
Plus ...
Moins
Toutes les vidéos
Moins de vidéos
Fonctionnalités
Suppression automatique de l'effet (oeil de poisson)
Fonctionne avec toute combinaison d'objectifs/caméra
Supprime les déformations vidéos/images
Fonctionne aussi bien sur les images en mouvement (vidéo) que les photos
Créez vos propres profils de caméra
Résolvez les problèmes de vidéos décalés par rapport au centre image
Retourner facilement les vidéos (haut/bas)
Options d'ajustement manuel
Application Windows indépendante
DEFISHR comprend un outil de calibration de caméra exclusif, qui peut être utilisé pour créer un profil de suppression de l'effet fisheye pour une caméra qui n'est pas déjà inclus dans les pré-réglages.
Tournez simplement quelques secondes de séquences vidéo d'une grille spéciale de calibration affichée sur votre moniteur avec la caméra souhaité (combinaison de caméra et/ou lentilles), et importez cette vidéo dans l'outil de calibration et laissez faire l'analyse pour créer le nouveau profile de caméra.
Quand vous utiliserez cette caméra, appliquez simplement ce profile et vos vidéos seront corrigée sans ajustement manuel !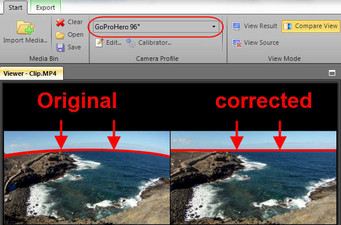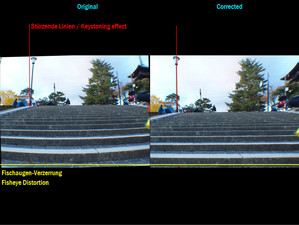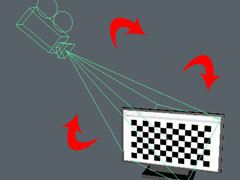 DEFISHR includes an exclusive camera Calibration tool, which can be used to create a de-fishing camera profile for a camera not in the presets. Simply shoot about a few seconds of video of the Calibration grid with the desired camera and then import this video into the Calibration tool and it's analyzed to create a new camera profile.
Toutes les photos
Moins de photos
Plus d'informations
Configuration requise
Caméras prises en charge
Windows 32-Bit et 64-Bit Vista, Win7, Win8, Win8.1, Win10, Win11, 2GB-mémoire, recommandée: i7-cpu, 6 GB mémoire
ActionPro X7
AEE S51
Braun Master
CamOne
Canon EOS 60D
Canon EOS C100
Canon HFG10
Canon LEGRIA mini X
Canon XHA1
Contour HD Mod1300
Contour ROAM3
Contour+2
DJI Phantom 2 Vision
DJI Phantom 2 Vision+
Drift Ghost-S
Drift Innovations HD170
Drift Stealth
Foxeer Legend 1
Garmin VIRB
GoPro Hero 1
GoPro Hero 2
GoPro Hero 3
GoPro Hero 3+
GoPro Hero 4
GoPro Hero+
GoPro Hero4 44mm Flat Lens
HP ac200
Ion Air Pro
Mobius ActionCam
OlympusE-PL3
Panasonic HX-A500
Panasonic LumixDMC T27
Rollei Bullet HD
Rollei Bullet S5
Rollei S30
Rollei S40
Rollei S7
Samsung Galaxy S2
Samsung Galaxy S3
Somikon DV800
Sony AS100 V (Steady on/off)
Sony X1000V
Sony HDR AS10/AS15
Sony HDR AZ1
Sumikon DV78.night
Toshiba X-Sports
Vivitar-DVR-785HD
Blog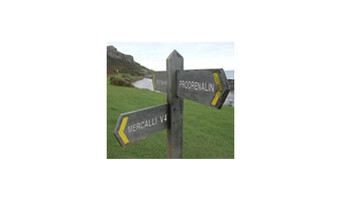 ProDRENALIN, DeFishr, Mercalli and ReSpeedr - proDAD has something for everyone, but which product is "your" product and fits your needs?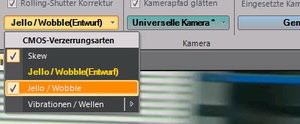 Flying with a helicopter over breathtaking cities and beautiful landscapes is such a wonderful experience that it should be captured on video. But these shots are blurred by the movements of the helicopter in the air. This is exactly where proDAD's software comes in.