proDAD Mercalli V4 Plug In MAGIX - Stabilisation Video + Correction CMOS
Mercalli V4 Plug In - Magix
Résumé
Aujourd'hui, nous avons dévoilé Mercalli V4 Plug-ins pour Magix Video Pro X7. Ces plug-ins sont déjà inclus pour Magix:
proDAD Mercalli V4 Stabilizr Plugin
proDAD Mercalli V4 CMOS Fixr Plugin
Avec un achat de Magix Video Pro X7, vous avez déjà reçu la version complète illimitée des plugins. Par conséquent, nous ne fournissons pas les liens d'achat ou une version de démonstration. Les mises à jour sont disponibles avec la fonction de mise à jour intégrée.
Nous sommes heureux de la première génération Mercalli V4 Plugin et nous souhaitons à Magix et à tous les utilisateurs de la vidéo Pro X7 le meilleur succès!
Plus ...
Moins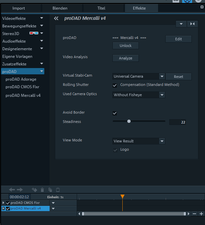 Screen Shot
Mercalli V4 Stabilizr Plugin for Magix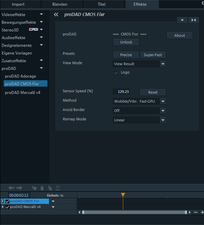 Screen Shot
Mercalli V4 Dynamic CMOS Corrector Plugin for Magix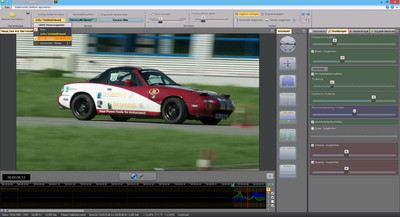 Toutes les photos
Moins de photos
Traits
Video analysis for stabilization 50% faster than before (although significantly better than with V2)

First-time fully automatically and extremely fast CMOS correction as a plugin

Possibility of using the stabilization on multiple clips simultaneously

Absolutely fully automatic stabilization for best possible workflow for all kinds of situations

There are many possibilities for customizing special cases. Informative charts help to determine "problem zones" in a clip and support the user in fixing these clip-areas for the best possible quality
Now overlay information in the preview for facts about the stabilization process and as an aid in understanding special circumstances and how to proceed

Significantly improved sharpness in stabilized results through reduced zoom-in requirements and new algorithms, especially for interlaced material

Videos with fisheye effects can now be as efficiently stabilized as non-fisheye videos

Significantly reduced need for zoom-in for stabilization, thus with more resolution and wide angle in stabilized results

Many new options for the two primary methods of stabilization: quick and detailed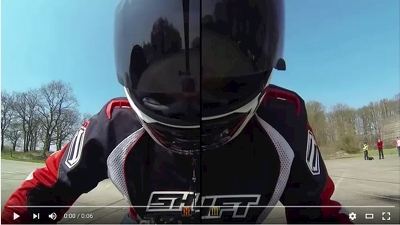 CMOS Repair with proDAD Mercalli V4
Beispiel OHNE Stabilisierung, sondern rein mit CMOS-Reparatur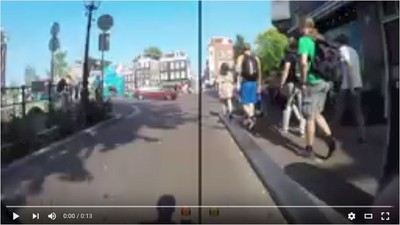 Bike ride video with CMOS Sensor correction PLUS Image Stabilisation
Beispiel für CMOS-Korrektur & gleichzeitige Stabilisierung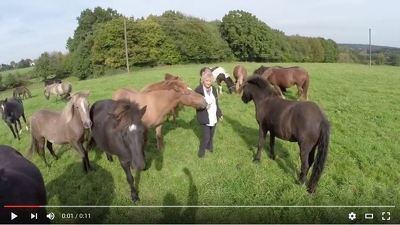 No worries of new cmera perspectives – thanks to having Mercalli V4 in post processing…
Beispiel für CMOS-Korrektur & gleichzeitige Stabilisierung
Toutes les vidéos
Moins de vidéos
Plus d'informations
ActionPro X7
AEE S51
Braun Master
CamOne
Canon EOS 60D
Canon EOS C100
Canon HFG10
Canon LEGRIA mini X
Canon XHA1
Contour HD Mod1300
Contour ROAM3
Contour+2
DJI Phantom 2 Vision
DJI Phantom 2 Vision+
Drift Ghost-S
Drift Innovations HD170
Drift Stealth
Garmin VIRB
GoPro Hero 1
GoPro Hero 2
GoPro Hero 3
GoPro Hero 3+
GoPro Hero 4
GoPro Hero+
HP ac200
Ion Air Pro
Mobius ActionCam
OlympusE-PL3
Panasonic HX-A500
Panasonic LumixDMC T27
Rollei Bullet HD
Rollei Bullet S5
Rollei S30
Rollei S40
Rollei S7
Samsung Galaxy S2
Samsung Galaxy S3
Somikon DV800
Sony AS100 V (Steady on/off)
Sony FDR V1000X
Sony HDR AS10/AS15
Sony HDR AZ1
Sumikon DV78.night
Toshiba X-Sports
Vivitar-DVR-785HD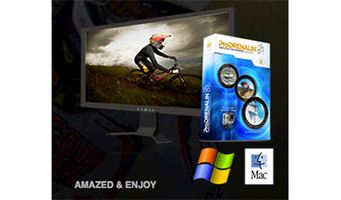 Top test result for ProDRENALIN and Mercalli Easy - two strong partners for video editing
Action cam videos offer us the opportunity to capture our greatest adventure on film. Unfortunately, these videos are often blurred, showdistorted colours or are compromised by the fish-eye effect.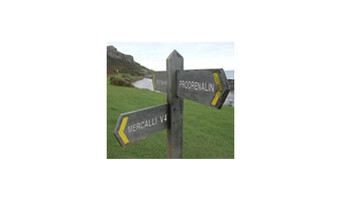 Which product is right for you?
ProDRENALIN, DeFishr, Mercalli and ReSpeedr - proDAD has something for everyone, but which product is "your" product and fits your needs?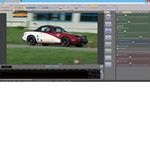 Hardware video stabilisation with the camera or software stabilisation with proDAD: Mercalli is the winner!
There are many ways to stabilise an action cam video. For "smooth" video enjoyment, the market has now developed a wealth of opportunities for stabilising action cam videos while recording directly in the camera or when post-editing on a PC.