proDAD Heroglyph V4 – The Essential Video Titler Solution
Heroglyph V4 for Windows®
Short description
You are searching for a powerful yet easy to handle titling-tool to turn your your creative ideas into reality?
Dive into the wealth of new, creative possibilities of Heroglyph V4. Create professional video titles, lower-thirds, credits, travel routes and handwriting animation with only one amazing tool. Add the perfect finishing touch to all of your projects. Endless combinations of effects, animations, and unique fonts for professional results and are easier to create than ever before.
Compared to other video-titling or compositing solutions Heroglyph V4 greatly simplifies your workflow by automization. Manual tweaking is also possible - just in case your special project should ever require any finetuning of parameters.
Heroglyph V4 integrates as a plugin-in with editing solutions by suppliers like Adobe, AVID, Corel, Grass Valley, Magix and Sony. You may as well use Heroglyph V4 as a stand alone solution!
All pictures
Less pictures
Features
Travel route animation
Auto-generated handscript
Trailer assistants
Lower-third assistant
Video wall assistant

Slideshow assistant

Comprehensive design customization

Complete animated effects customization
It's your choice! Heroglyph V4 integrates seamlessly as a plug-in with NLE's by Adobe®, AVID®, Corel®, Grass Valley®, Magix, and Sony® (32-bit & 64-bit plug-ins available) or you just use Heroglyph V4 as stand-alone application.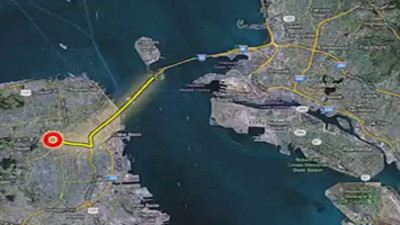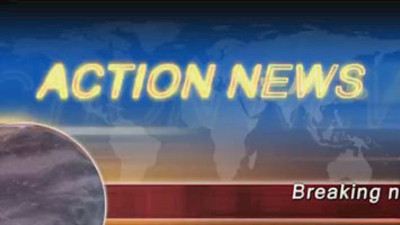 All Videos
Less videos
Further information
Version comparison
System requirements:
Plug-Ins
| | | |
| --- | --- | --- |
| Features | Heroglyph V4 PRO | Heroglyph V4 LE |
| NLE Plug-ins (64-bit & 32-bit) | | |
| Standalone appication | | |
| Travel Route Animation | | |
| Auto-generated Handscript | | |
| Trailer Assistants | | |
| Lower-third Assistant | | |
| Video Wall Assistant | | |
| Slideshow Assistant | | |
| Comprehensive Design Customization | | - |
| Complete Animated Effects Customization | | - |
Windows 32-Bit and 64-Bit Vista, Win7, Win8, Win8.1, Win10, 2GB-memory, recommended: i7-cpu, 6 GB memory

Adobe
Adobe After Effects CS5, CS5.5, CS6, CC, CC2014, CC2015
Adobe Premiere CS5, CS5.5, CS6, CC, CC2014, CC201 Compatibility


Sony
Sony Vegas Pro 9, 10, 11 (32-/64-Bit)
Sony Vegas Pro 12, 13 (64-Bit)
Sony Vegas Movie Studio HD Platinum 10, 11, 12
Sony MoviEZ generally doesn't support third party plugins.
OFX version of Heroglyph V4 Pro plug-in supports Vegas Pro 10 & 11 64-bit versions or Vegas Pro 12 only. All other versions of Vegas Pro use the non-OFX version.

Grass Valley K.K.
Grass Vally Edius NEO 3.x
Grass Vally Edius 6.0, 6.5, 7.0, 8.0

Magix
MAGIX Video deluxe 16, 17, 18
MAGIX Video deluxe 2013, 2014, 2015, 2016
MAGIX Video Pro X3, X4, X5
MAGIX Video Pro X6, X7
MAGIX Movie Edit Pro 17
There is no support for older MAGIX-software
before Magix Video Deluxe 2008.

Corel
Corel VideoStudio Pro X4, X5, X6, X7, X8, X9