ProDRENALIN - Automatic Video Correction
ProDRENALIN V1
Description
Action cameras are fantastic for capturing life's most amazing adventures. Whether on ground or high up in the air. But often cameras are subjected to heavy shakes and vibration while capturing the action. This often results in shaky recordings taht hardly capture the original fun.
Furthermore the distortion caused by the extreme wide angle lens of the action cam is not always desired.
ProDRENALIN is a simple and affordable tool for automatically removing fisheye & perspective distortion, stabilizing, correcting rolling-shutter, and even de-noising the video.
You will be amazed how good your action cam footage will look optimized by ProDRENALIN!
More...
Less



All pictures
Less pictures
Features
Automatically remove fisheye distortion from video or still pics

Rock-steady stabilization – fully automatic

Rolling-shutter correction – Improves the skew & jello of CMOS-sensors

De-noising – ProDRENALIN effectively removes random image sensor noise during export rendering
Simple color correction, brightness & contrast adjustment tools

Rotate the video in case the camera was mounted upside-down

Batch processing for convenient loading of multiple clips to be optimized

Supporting 4K and 2.7K video resolutions
Side-by-side comparison shows the original and optimized video prior to rendering and exporting.

Fully compatible with all action cameras in all supported resolutions, with the ability to import other action camera profiles from proDAD's Defishr application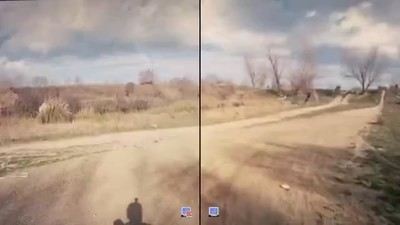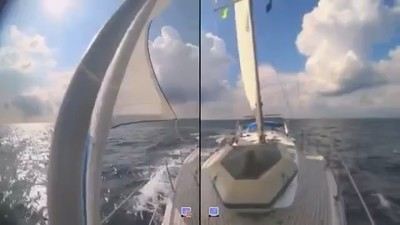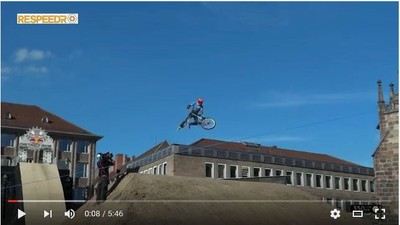 Short review of ProDrenalin(German)
All Videos
Less videos
Further information
System requirements
Supported cameras
Windows 32-Bit and 64-Bit Vista, Win7, Win8, Win8.1, Win10, 2GB-memory, recommended: i7-cpu, 6 GB memory
ActionPro X7
AEE S51
Braun Master
CamOne
Canon EOS 60D
Canon HFG10
Canon LEGRIA mini X
Canon XHA1
Contour HD Mod1300
Contour ROAM3
Contour+2
DJI Phantom 2 Vision
DJI Phantom 2 Vision+
Drift Ghost-S
Drift Innovations HD170
Drift Stealth
Garmin VIRB
GoPro Hero 1
GoPro Hero 2
GoPro Hero 3
GoPro Hero 3+
GoPro Hero 4
HP ac200
Ion Air Pro
Mobius ActionCam
OlympusE-PL3
Panasonic HX-A500
Panasonic LumixDMC T27
Rollei Bullet HD
Rollei Bullet S5
Rollei S30
Rollei S40
Rollei S7
Samsung Galaxy S2
Samsung Galaxy S3
Somikon DV800
Sony AS100 V (Steady on/off)
Sony FDR V1000X
Sony HDR AS10/AS15
Sony HDR AZ1
Sumikon DV78.night
Toshiba X-Sports
Vivitar-DVR-785HD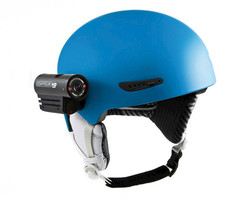 The variety of action cams is huge
New devices and reworked action cams have been coming onto the market lately. The top cameras include not only the GoPro Hero 1, GoPro Hero 2, GoPro Hero 3 and GoPro Hero 3+, but certainly the Contour HD, the CameOne, the Sony HDR AS 10, Sony HDR AS 15, and last but not least, the RolleyButtet.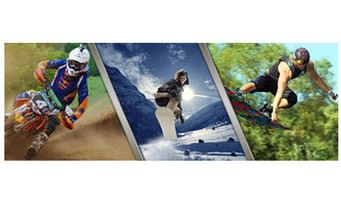 Professional action cam videos for all
There is good news for all fans of water skis, skateboards, sports cars, motorcycles, mountain bikes and the pilots of UAVs: Blurry video footage with action cams such as the GoPro Hero is now a thing of the past!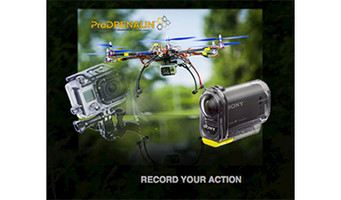 Optimum aerial photography and drone flight videos thanks to ProDRENALIN image stabilisation
Aerial photography exerts a great attraction because one can see far and wide from abird's eye view. No wonder that drones are enjoying greater popularity. What was previously only available for film and television professionals is at long last available for amateur film makers and recreational pilots. For example, the compact aerial drone Parrot that can be controlled from the iPhone or iPad has triggered a real hype. But even higher-quality and technically more complex drones with more payload such as the Phantom 2 quadrocopter are enjoying growing popularity.